Fusion splicing is a regular unification process used to fuse tow fibre optic cables. Much like welding of the metallic wires, fusion splicing too requires compatibility of the fusing bodies. Depending on the degree of accuracy and precision stripping, industrial fibre optic cables offer close to 95 percent efficiency after completing of the unification process.

The common fibre optic cables that can be joined using fusion splicing are as follows:
- Distribution cables
- Indoor/ Outdoor Tight Buffer cables
- Indoor/ Outdoor Breaker cables
- Corning Cable Systems
- Indoor/Outdoor Dry Loose Tube Cable
- Self-Supporting Aerial Cables
- Hybrid and Composite Fibre optic cables
- Armoured cables
- Low Smoke Zero Halogen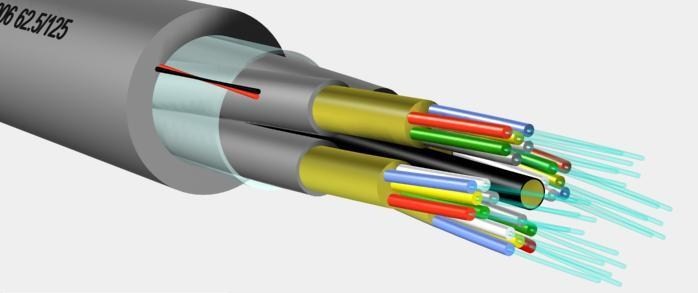 Can splicing be done after terminating the fibre optic cables?
Depending on the application of termination agents, the fusion splicing may not bear desired results. The termination of fibre optic cables is done to save cost of hardware modification and customize the circuit layout. Use of
fibre optic connectors
makes the terminating effective even if fusion splicing is considered at later stages.
Use of Epoxy and Polish style connectors are preferred over others owing to their ease of use and variety. The terminating style fibre optic cables belong to the Epoxy and Polish variety represents the largest and the cheapest range of connectors. They are available as ST, SC, FC, LC, D4, SMA, MU, and MTRJ.

What are the benefits of using fibre optic connectors?
There are numerous advantages of using the connectors for splice techniques like:

- Reliable technology
Using connectors is a time-tested application. They can withstand a variety of environmental and mechanical pressures. Unlike other existing connector designs, the Epoxy and Polish style fibre optic cables offer higher degree of robustness even in idle conditions.

- Compatible with Every other fibre optic cable
These connectors fit into possibly every single existing cable variety. They can be used with a wide assortment of cable jacket diameters that also includes the 900um buffered fibre and the 3.0mm jacketed fibre.


- Reduced installation time
Splicing can take more than 45 minutes if the connectors are not compatible. Termination of fibre optic cables take 25 minutes s it requires epoxy curing over oven. Faster curing methods are available for connectors that may not be suitable for all types. Usually, anaerobic epoxies are preferred for fibre optic cables likely to be spliced using fusion splicing tools.

- Zero supervision while using No-Epoxy & No-Polish
No epoxy and no paint versions can be used even by a layman. It is used to restore the fast field requirements across a larger area of operation. With instant set up, this set of fibre optic connectors can be installed in less than a minute with absolutely no operational training to support the method.
In short, this connector module is cheap, easy to install and highly preferred over other connectors.

Various Fusion splicing tools and accessories
Fusion splicing is done using a dual heater fusion tool. The apparatus comes with a splice protection heat shrink sleeve to protect the internal structure of the fibre optic cables.

The common industrial Fusion splicing tools used to join the fibre optic cables are:
- Quantum core alignment fusion splicing tool
- Hand held Fusion splicer with 11 second splicing time with navigational touch screen pad
- Mass batch Fusion splicer
- Kit fusion splicer
Fusion splicing technology facilitates high degree of ruggedness, precision transmission, consistency and reliability with zero issues of crash down.